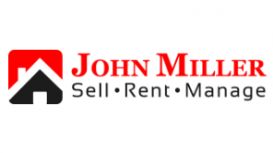 John Miller Estate Agents and Lettings has an abundance of experience in the industry and extensive knowledge of the local area. Having started as an property investment company in 2001, we have grown to be one of the most trusted and proactive estate agencies in West Midlands and the surrounding areas. We own and manage our portfolio of properties ranging from one bedroom flats to country houses to commercial and industrial units. We have broad understanding of Sales and Lettings market having undertaken countless transactions over the years.
We constantly strive to provide a service of the highest standard; ensuring our clients have the help they need during every step of their property journey. Whether you are looking to buy, sell, or let a property, we can assist. We pride ourselves on going above and beyond what other estate agencies are doing, which is why we provide frequent updates on the market as well as pivotal advice on making the right moves and staying ahead of the competition.
You can have complete peace of mind when you choose our service. We work tirelessly to ensure that our clients' needs are satisfied; whether you are looking to make a tidy profit or you need to find a property to rent as soon as possible. For further information on the services we provide, simply browse our website. If you have any more questions, please don't hesitate to get in touch. We look forward to hearing from you.
---
Services

It All Begins With Finances:
Before you start your property search, you need to determine what you can actually afford. How much money do you have available for a deposit? Once you have deciphered this, you should speak to several mortgage providers to discover how much you are able to lend. Don't forget that there will be other costs entailed too, such as stamp duty land tax, removal fees, conveyancing, and so on and so forth.
Finding The Perfect Property:
The next step is finding the perfect property, and this is where we can really help. We have a huge number of properties on our books, and we can help you narrow down your search effectively. It is a good idea to create a list of the non-negotiable factors, for example, you may require a certain amount of bedrooms or you may need to be within walking distance of public transport links. Aside from this, think about any questions you would like to ask us about the property, for example, you may want to enquire about the council tax band the property falls into or whether it has double glazing and modern insulation.
Make Your Offer:
Once you have located the property you want to purchase, give us a call and let us know how much you want to offer. Remember, negotiation is the name of the game when it comes to buying and selling properties, so don't be too shocked if your first offer is declined.
Final Checks:
If your offer has been accepted, you will need to make sure everything is in order. Most people hire a conveyancer at this stage. This is a legal specialist who will manage negotiations and ensure the contract is right for you.
So, if you are ready to get started, why not give us a call or take a look at the properties we have available on our website? There is nothing we love more than matching people to their dream property, and we are always more than willing to answer any questions you may have about the buying process, so please do not hesitate to give us a call.
Reviews and Ratings
We do not have any reviews about John Miller Estate Agents available right now.