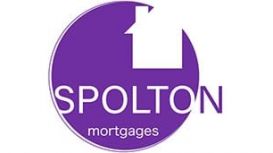 We are not tied to any one lender so we can search the market to find a competitive mortgage for you. However, before we even get to recommending products, we make sure we understand your individual circumstances and needs, as well as your objectives and aspirations for the future. Then, and only then, do we recommend appropriate mortgage and insurance products for your individual needs.
We have one goal in mind – to find the best mortgage for you. We do this by providing expert advice on what's the most suitable for you and your individual circumstances and then searching the whole market to get the most appropriate deal for you. We can also give you advice on your insurance and protection needs. Put simply, we're a one-stop-shop for your mortgage and insurance needs.
Business Verification Status
Services
Investing in property is risky, so you shouldn't take out a Buy To Let mortgage if you can't afford to take the risk. If you are thinking of buying a property as an investment, then getting the right mortgage could be the best move you make. You see, ensuring you have a competitive mortgage deal could make all the difference to how successful your investment is.
Buying a home is one of the biggest financial decisions you'll make in your life and it can sometimes seem a daunting prospect. That's why we have produced this guide to help you understand what you need to think about and the steps you need to take when buying your home and remortgaging. You'll find a range of information from what a mortgage is to the costs involved. There's also a useful step-by-step planner and important information on how to protect your home and family.
We know insurance isn't an easy subject to think about. After all, life is for a living, not for worrying about what's around the corner. Once you've had your mortgage approved, the next step is to think about protecting your home and family. We're insurance specialists and our job is to do the worrying for you and help make sure that you've got the right cover in place to give you peace of mind that you and your home are protected against whatever is around the corner.
Reviews and Ratings
Fantastic service and I highly recommend Spolton Mortgages. We were first time buyers and were really impressed with how Nick went above and beyond to get the best mortgage for us so quickly. He gave us in-depth, honest advice throughout the process, quick to respond to our queries and would even fit in our appointments around our work schedules. We couldn't have asked for better service - he even has the good coffee!
Nick & Kasia have a very special way of making the complicated and sometimes scary world of Mortgages and Insurance seem much easier. Their advice has always been with my best interests at heart and the ongoing contact they have with you means that you're never left wondering what's happening. Highly recommended.
We had our first mortgage meeting today with Nick. He was amazing, he went through everything in loads of detail but still keeping it nice and simple that I could understand it! I would highly recommend him and Kasia! Very friendly and professional. Thank you again.